Digging the Underground Volume 1: The Nation Years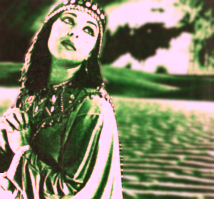 Deep in the vaults of Transglobal Undergrounds marble halls lie hours and hours of recordings of music, hundreds of versions of songs, remixes, experiments, jam sessions, DJ instrumentals and sounds that never knew a name.  After a long descent into these recordings, TGU present the first in a series of complilations of unreleased and rare tracks from various eras of their existence.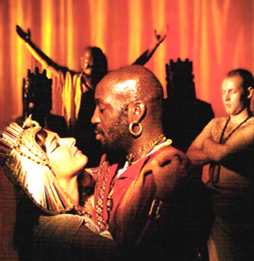 "Somethings gonna happen. We don't know what it is but it's gonna happen and you're gonna be a part of it." Nation Records, sometime in the early 90s
This collection of hidden treasures and previously unreleased gems lost celebrates the magic and the passion of one of a breakthrough era in British music, and the collaboration between two of it's most successful and uncompromising avatars; Nation Records and Transglobal Underground. This was the last triumph of independent labels in the days when 'indie' referred to the spirit and to the creativity of the business and not to a bunch of guitar bands in reality being underfunded by a major. It was the era when small units like Creation and Food could shift serious units with Oasis and Blur, when On-U Sound (a major influence on both Nation and TGU) could build it's own dub based musical universe, where techno labels were being created out of bedrooms all over the country and when Real World could release music from anywhere on earth without being marginalised. It was also an era when the UK bhangra scene was selling massive quantities of cassettes all over the country, although you were more likely to find them in a corner shop than any national record outlet. Inevitably these different waves of energy and the growth of digital technology would lead to some artists starting to throw it all together and see what came out. These people were to find a home at Nation Records. Talvin Singh and Nitin Sawnhey made their first experiments here and Jah Wobble was a regular contributor. Others were survivors of the late 80s carcrash of major label decadence, bhangra players with ideas of widening the spectrum, techno DJs who couldn't resist playing at the 'wrong' tempos and, in the case of Natacha Atlas, a bellydancer in Northampton. Transglobal Underground was the result. And the result of that was a London based groove explosion that quickly went big all over the UK, mixing sounds of the city that had never been combined before with sounds from all over the world that had never been combined before….rules were broken, barriers ridden over, the debut album 'Dream of 100 Nations' went top 40 and was on a whole bunch of best of lists. From then on, right through the 90s, TGU were constantly either onstage or in the studio, creating much more music than could ever have fitted on to the4 albums released during that period. Some of these tracks were ideas left in pieces too ambitious for those times, and have been lovingly stuck back together in the form originally imagined. Some were experiments in cinematic sounds, some were released at the time on the flood of ambient and global CDs that came out over the period and haven't been available since; All in all though, this is a pretty concise but not necessarily definitive collection of (lost and in some cases, forgotten) music from the olde Transglobal Underground vaults. Soundcloud preview here: 
https://soundcloud.com/transglobal-underground/digging-the-underground-volume-one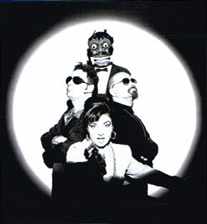 TRACKLISTING
1: MEDICINE EAGLE
During the sessions that became TGUs first album, "Dream of 100 Nations" Tuup and Bob of Loop Guru disappeared into the Euston Road for half an hour. When they returned they'd written this, which was then recorded in half an hour…and the magic of the moment was then lost for nearly 20 years till it turned up at the end of a reel of 2" tape.
2:FEIN EL ADALA
A first speculative collaboration between TGU and Natacha Atlas,with James Bond movie maestro David Arnold, who Natacha later worked with regularly. Featuring two imaginary orchestras and a kitchen sink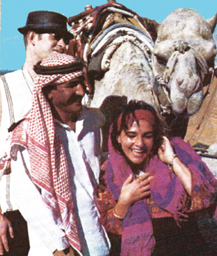 3:INTERNATIONAL TIMES (One By The Drum Mix)
At least 6 versions of the title track of TGUs second album have been released in the past. Here's another, with Heitham Al Sayed of Senser rapping. Not released at the time as it felt like so much of the moment that the moment had passed by the time the album was finished. Here is the news for 1994…it felt like this.
4:EL HAYA GAMILLA
The sessions for 'International Times' blurred into the sessions for Natacha Atlas' first solo album 'Diaspora'….this song, which fell between the cracks somewhere along the way, was the link between the two.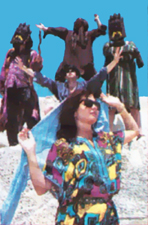 5:GIANT BULLFROGS
From the sessions for the fourth album 'Rejoice Rejoice." Coleridge puts down a transcendental rap over a re-imagning over the albums 'Sky Giant' groove.
6:CALLISTO
One day, A live percussion session produced a whole number of tracks based on one theme during the 'Psychic Karaoke' sessions. Originally released on the Nation compilation 'Fuse 3'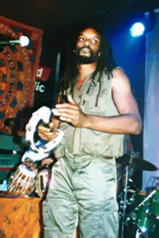 7:MYSTERY:
From the "International Times" sessions, this track featured Tuup and Natacha. Left in pieces at the time it's been reassembled out of a number of fragments and alternate mixes.
8:ANCESTRAL GHOSTS
Another re-assemblage, this time from the sessions for the first album 'Dream of 100 Nations' featuring the Romanian drawl of Zahrema and the American cry of Dale Joyner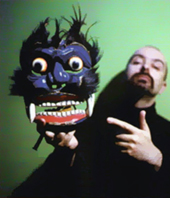 9:SERENGETI
Neil Sparkes recites, Natacha sings and Larry Whelan creates a desert wind on this previously unreleased track from the 'Psychic Karaoke' sessions.
10:ARMCHAIR COWBOYS CLASH
It was3am in a dark studio and TGU were tearing the'Psychic Karaoke' album to pieces and throwing every device in the studio at it…
11:PHANTASY ISLAND
Another outtake from 'Psychic Karaoke;' session, this dub groove turned up on a couple of compilations but never on a TGU release.
12:STEP ACROSS THE EDGE
This was the first vocal Natacha Atlas ever recorded with TGU. Her perfomance went so well that emerged as a new track,'El Heddud' in which form it appeared on 'Dream of 100 Nations.' The song itself was later re-recorded for the album 'Yes Boss Food Corner.' This version, featuring Natacha and Dale Joyner, is where it all came from.