Trans Global Underground presents London Zulu.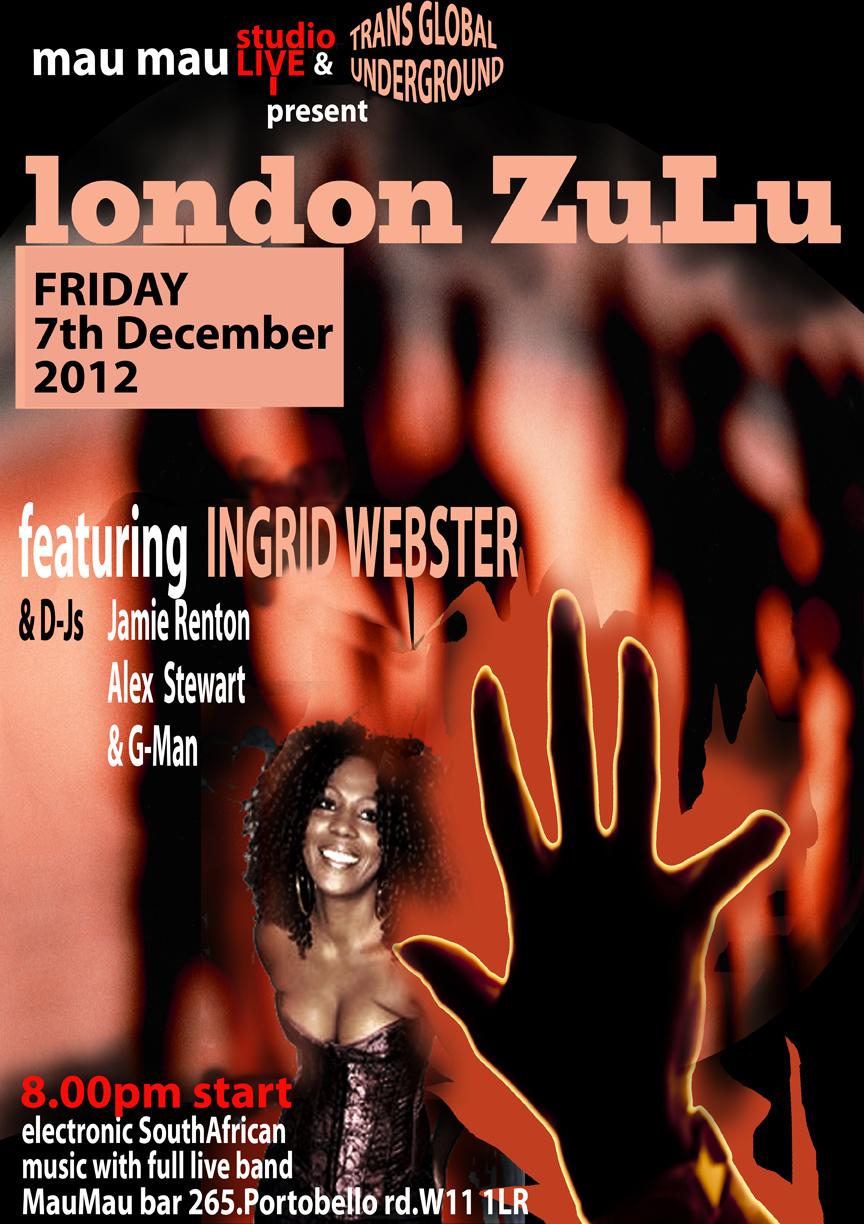 Once again,International Times opens it's doors at Maumau Bar on Portobello Road.
London Zulu will be performing live, the project formerly fronted by the late South African singer and dancer Doreen Thobekile. Doreen's daughter Ingrid Webster is taking her place in the spotlight to perform the songs of her mother and more. On the decks, the Flying Chillis AKA Jamie Renton and Alex Stewart plus special guest Transglobal Dhol player and DJ G-Man will be blasting out Electronic Global beats and other tropical roots sounds.